Hey I'm Zoey and run a small blog called
Daisy Gin
. Not specifically a fashion blog, I don't actually own a camera so use my blackberry so no outfit photos! I love make-up and beauty and have a love for Hendrick's Gin. I thought for this I would concentrate on a wonderful online only make-up brand which I am sure you have heard of,
ELF
. Every time ELF run a 50% off offer I instantly fill my basket with products to try. Some I love, some not so much.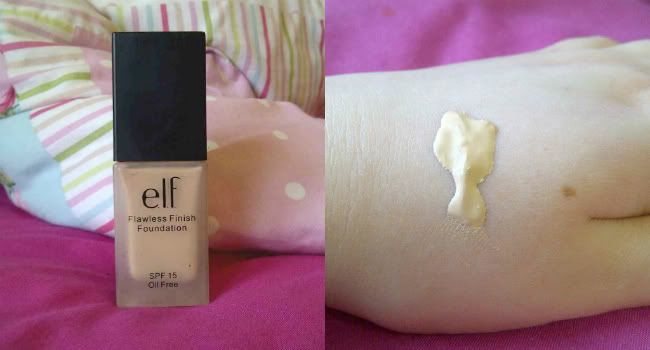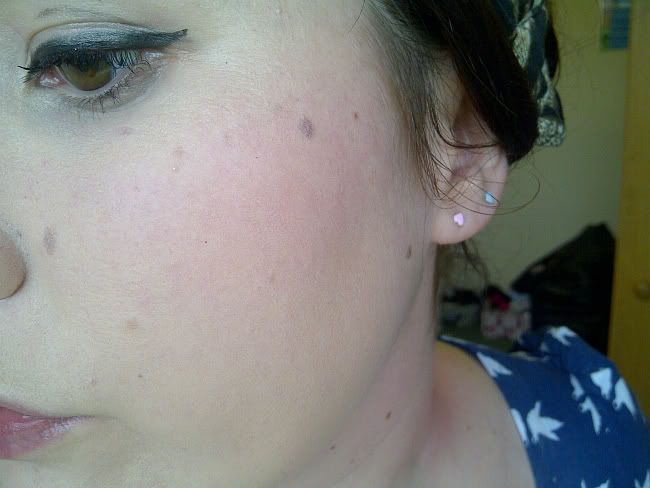 The
Flawless Finish Foundation
is a product I was keen to try. As a pale girl most foundations are either too yellow or too orange. There is nothing wrong with the colour of this foundation, the finish however isn't perfect. I've tried to apply it a brush and with fingers but still it leaves a slightly cakey finish and doesn't have the best smell. It isn't the worst foundation I have ever used however, I've leave that to Maybelline Dream Matte Mousse. As a side note, my eye-liner isn't usually that bad. I was going to do a whole FOTD with ELF Products but found the cream eye-liner doesn't even hold up 10 minutes without a good primer and then a base eyeshadow.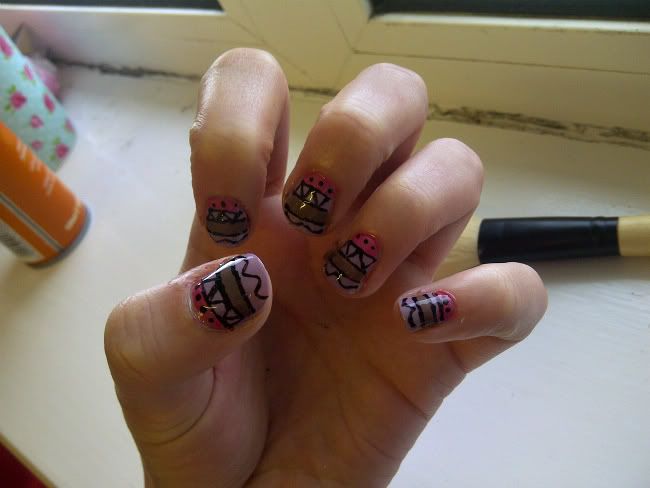 ELF
Nail Varnishes
are a bargain at £1.50 each - currently I own Smoky Brown, Lilac and Fluorescent Pink. They take around 3 coats to be fully opaque and don't dry particularly quickly but are perfect for nail art.
So in all in all ELF is very hit and miss, however they are a firm favourite due to the price point and that the products I love I really do love and are very much at home in my makeup collection along side my MAC and Benefit!

Zoey xo