Hello everyone, sorry it has been a while since I posted. Uni has taken over! Today was spent lazing around in comfortable clothes and doing a lot of reading. This means lazy clothes and no make up (I know I will regret posting photos of me with no make up on). I feel a bit scruffy on days like this but I find adding some pretty jewellery makes it all better. Enter
This Charming Girl
, a lovely British company selling all kinds of beautiful and whimsical jewellery.
Now, I've said before that I only do promotion for a company I believe in or a company I would buy from so you can trust me when I say that if you are looking to treat yourself this is the place to go. I know that it can get tiresome when blogs are constantly promoting businesses so I make sure when I do that it is a company worth hearing about. I was originally contacted by
Rock'n'Rose
to do some promo for them, but they then completely ignored my reply and many attempts to get in contact with them via all the social networking channels (bad PR and I can only presume customer service follows), so I went and did some hunting for a company I belived in. If you ask me a business who completely ignore you aren't worth spending money on.
I had been aware of This Charming Girl for some time but this was my first experience with them. My necklace was posted right away and with me the following day. It was beautifully packaged (always a nice touch) and the item is gorgeous. I have a lot of international readers as well, so you'll be glad to hear that they ship worldwide. I would definitely recommend them, I've added a few of my favourite items below.
And here's the best part, 15% off for French for Cupcake readers! Just enter FRENCHFORCUPCAKE at the checkout!
Similar to my much asked about Birdcage necklace that is no longer in production, you can get this one for
£10
.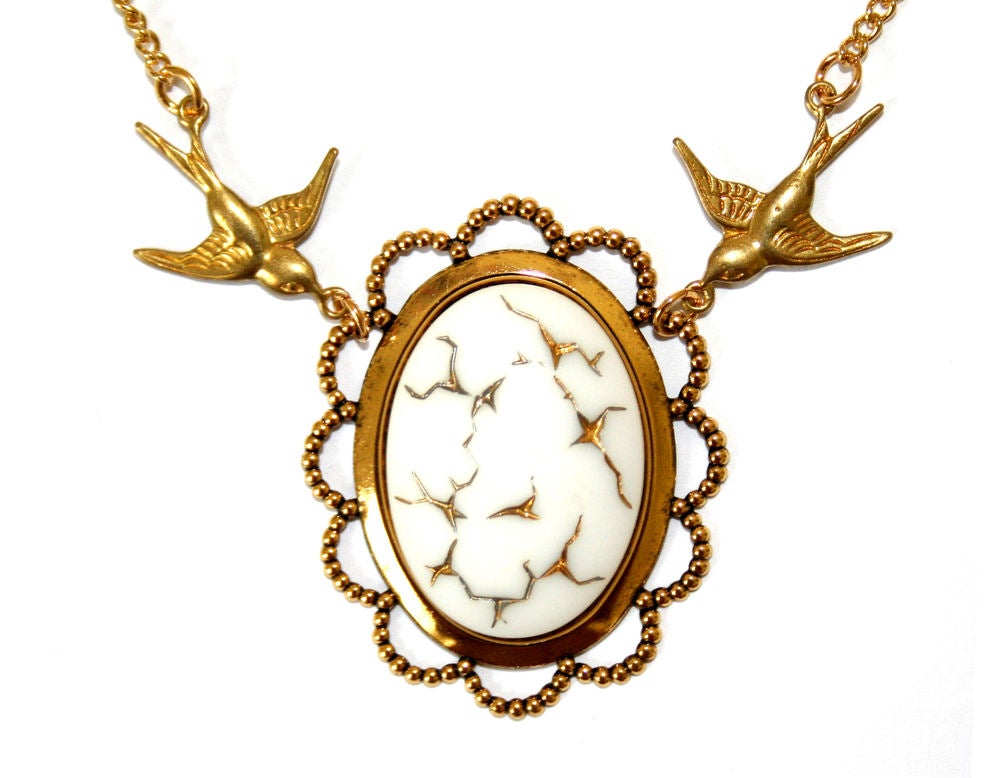 Nest egg necklace
, following on with the bird theme here! This is next on my wishlist.
I'm Late, I'm Late Brooch
. Simply put, I need this.
If anyone wants the necklace I have on, you can find it
here
.
And now following writing this post I have The Smiths - This Charming Man in my head. Have a listen!
I would go out tonight,
But I haven't got a stitch to wear,
This man said it's gruesome that someone so handsome should care.