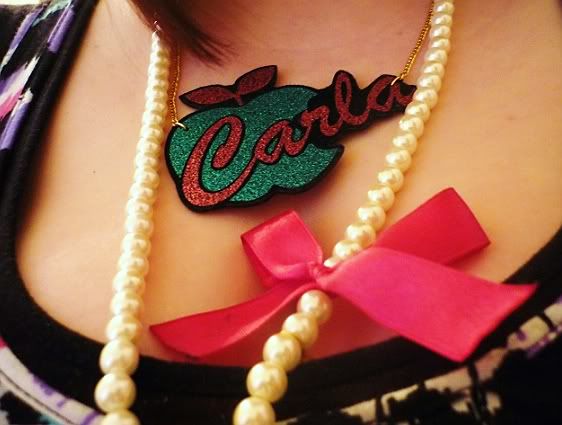 Have you checked out MessyCarla's
blog
yet? I have know Carla online for a few years now. She always dresses beautifully and she has a really fun attitude towards fashion. As well as that she's hilarious and the most friendly person you could know! Check out my interview with her below.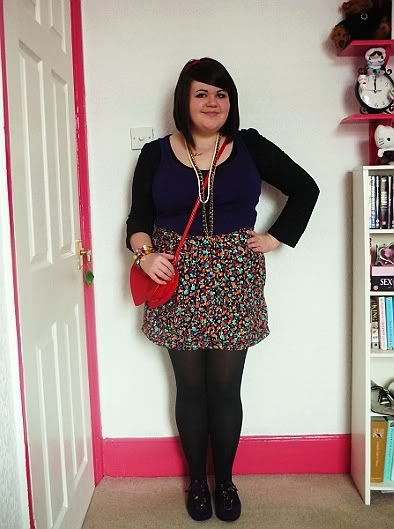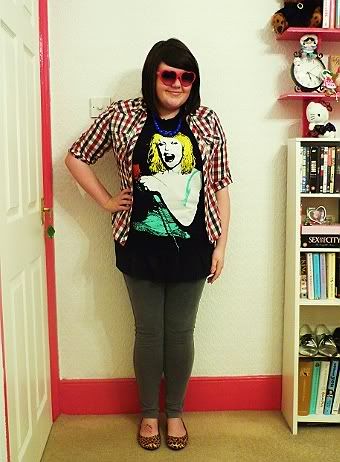 Firstly, hello Carla! How do you manage to always look so fabulous?
Hello! Oh, I don't always look fabulous believe me - you should see me at 8am getting the metro to uni! I'll just say it's all about self confidence and self believe - clothes are simply an extension!
How much a month would you say you spend on clothes/accessories? Any budgeting tips?
I'm rather bad - I'd say between £50 and £100 a month at the minute - I really do need to reel myself in, sometimes. But I find it very difficult to say no. Budgeting wise though, if I'm trying to behave - instead of buying a new dress, instead I'll buy lots of accessories, such as a new necklace, corsage and hairband to jazz up an older outfit!

What is your favourite item in your wardrobe?
I love this vintage dress which I found on eBay for about £10. It's so flattering and quirky - though my friend calls me '
Hyacinth Bucket
' when I wear it, the cheek.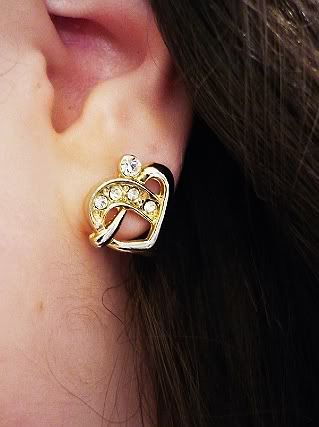 What 'makes' an outfit?
I like it when outfits tell a story - it doesn't have to be blatantly obvious, in fact even if you're the only one who knows the story that's cool! That's why I put the 'Point Of Fashion' (a la 'Fruits' - the Japanese street fashion magazine) after every outfit I post.
Where is your favourite place to shop?
Clothes-wise I love Dorothy Perkins as they have wonderful quality dresses at the minute. For shoes I love EBay (I found a pair of red Dorothy glitter shoes there for £5 once!), and places like Topshop and Heidi Seeker for accessories.
There has been a massive influx of advice/rules for how women should dress to fit their shape, wear this and don't even dream of wearing that etc (Gok Wan I am looking at you). What do you make of all this? Do you think it's a positive or negative thing? Do you try to stick to these rules or ignore them?
I think it's all about how YOU feel about wearing something. For example, I love the crop top trend, I think it's so cute – but I'll never have the tummy to wear it like it was intended. So if I wanted to, I'd layer a vest under it! One thing I can't stand is when "fashionistas" put certain body shapes into certain categories – for example, heavier chested women are only supposed to wear V-Necks to be flattering. Ehh, NO!
The only rule I really follow, is to dress accordingly to match your age. My biggest pet peeve is when I see 12-year-olds running about in mini skirts, fishnets and heels! Enjoy whatever age you're at – there's always something from a different time in your life you wouldn't have been able to pass off before. For example, when I'm 60 I intend on wearing the pearls my grandmother gave me everyday!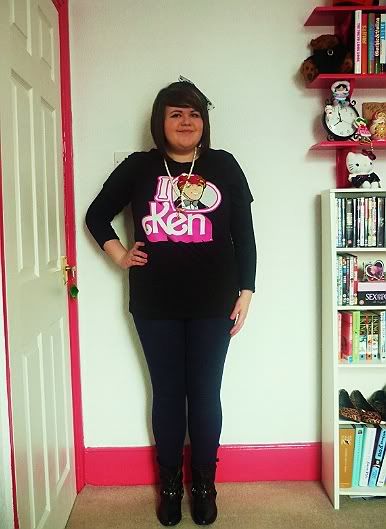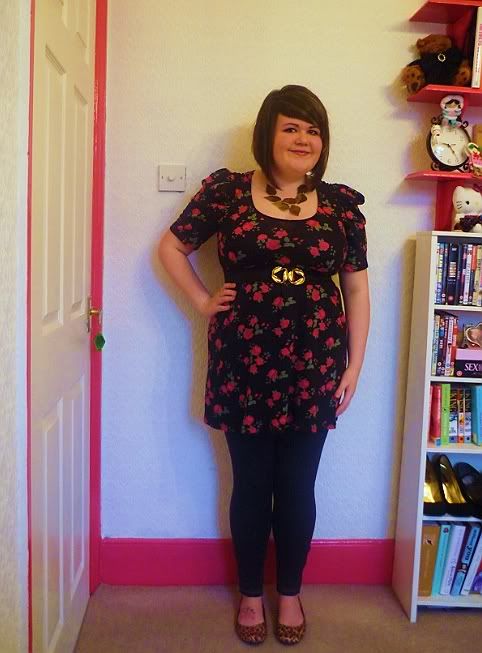 What do you love most about blogging?
I love that it gives me a chance to be expressive and creative. Plus, it gives us curvier girls a platform that the fashion magazines aren't giving us. I think we're a tight knit community who all watch out for each other – heaven forbid somebody comments with an almighty "lol, u r fat".
And finally you know I love baking, do you ever do any yourself?
Haha I'm in the middle of trying to transform myself into a bit of a domestic goddess when it comes to baking. It was the only New Year's resolution I set myself for 2010. So far I've made some delicious chocolate cupcakes which turned out brilliant, and some chocolate chip cookies I've got myself rather hooked on. The only thing I've messed up so far are a batch of gingerbread men – they swelled up, because I added bicarbonate of soda instead of baking powder! Ooops!
As well as her fashion blog you can follow Carla along as she learns to bake in 2010 at her new baking blog
Messycarla Bakes
.